Playing Skat in Edmonton
Welcome to the Edmonton Skat Club webpage, and thanks for stopping by!
If you want to learn to play one of the greatest card games join us!
We (~30 players) meet weekly to enjoy an evening packed with fun and sometimes drama (if your games don't run as smoothly as you expected ;-)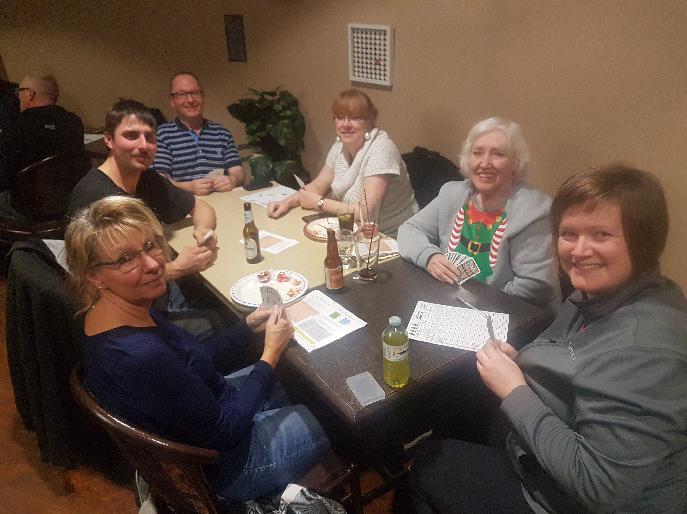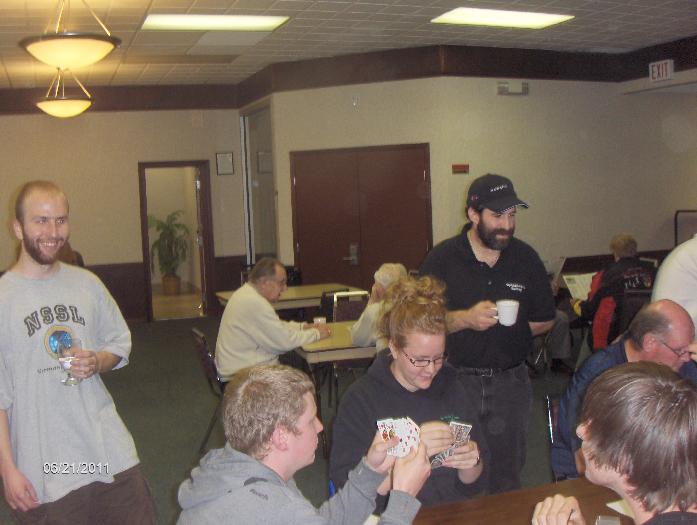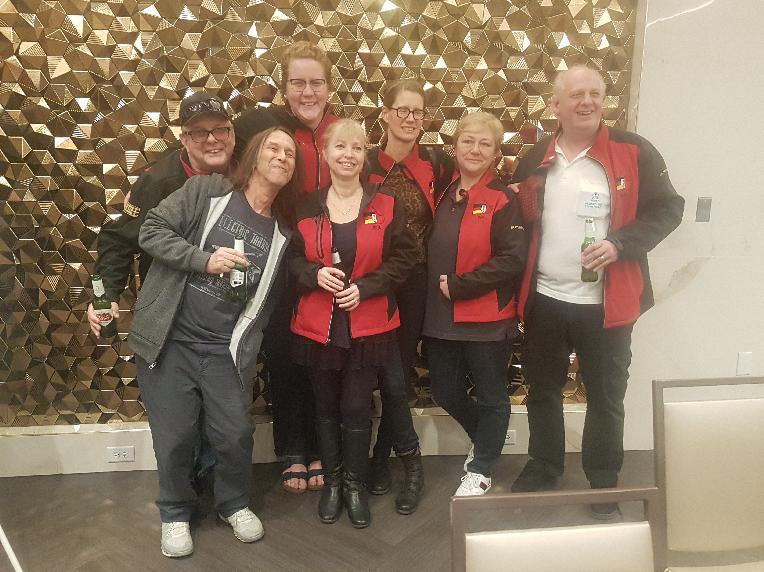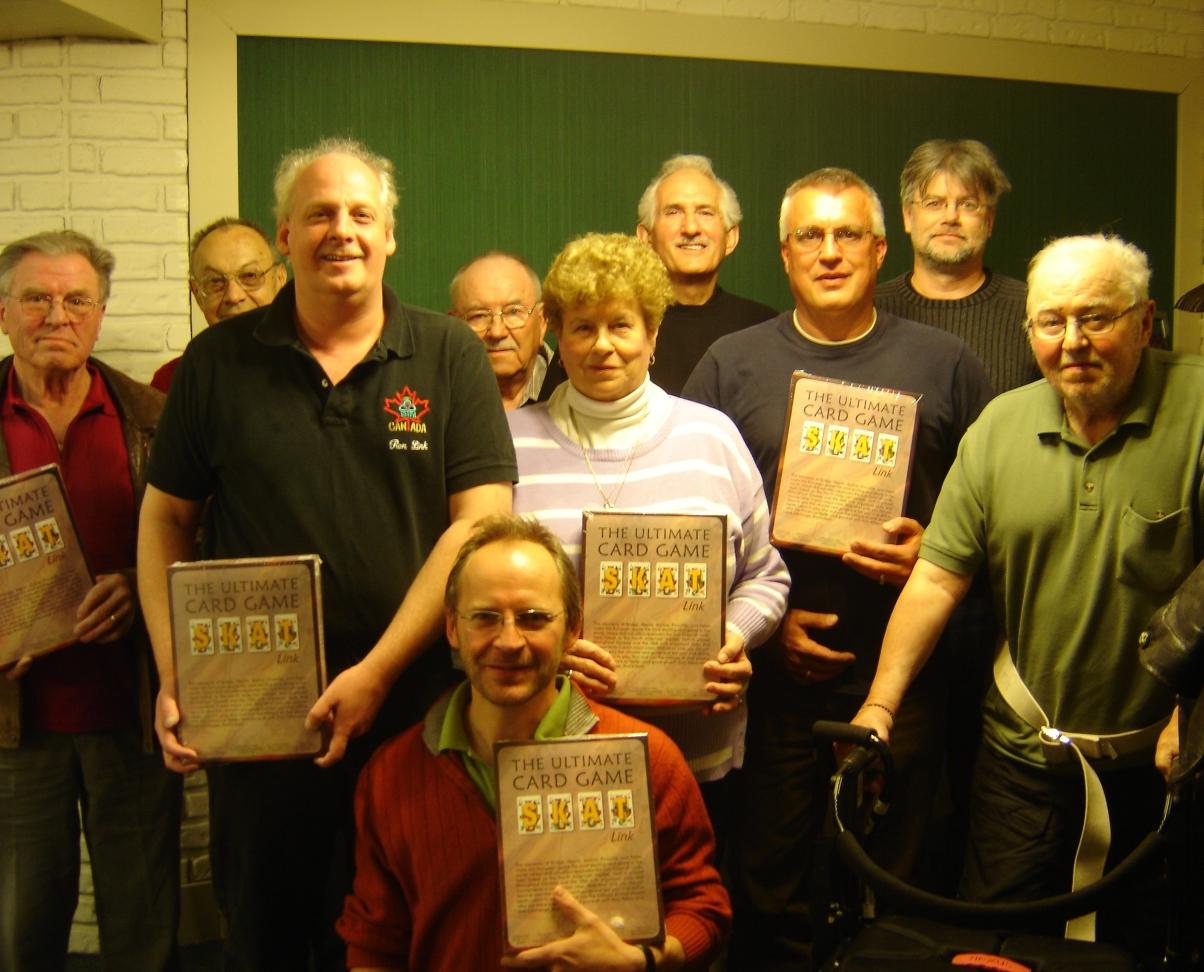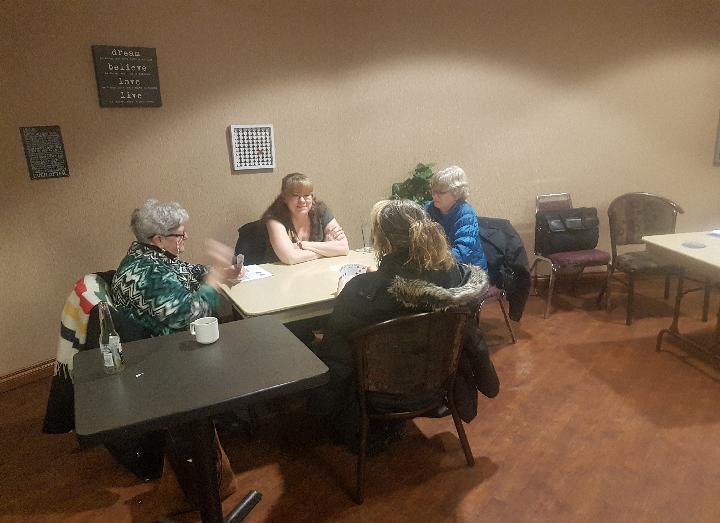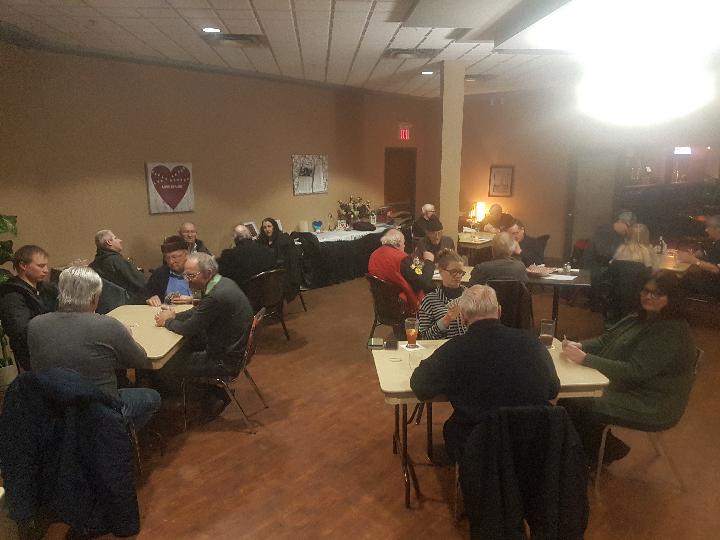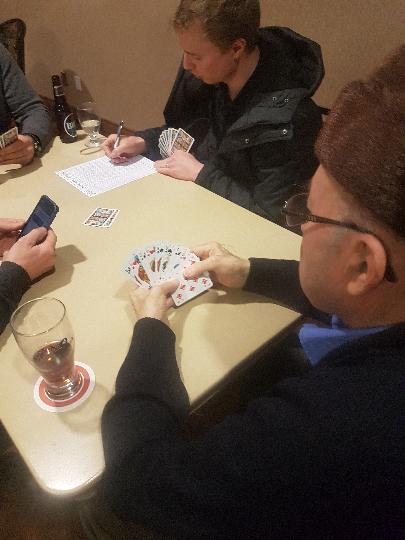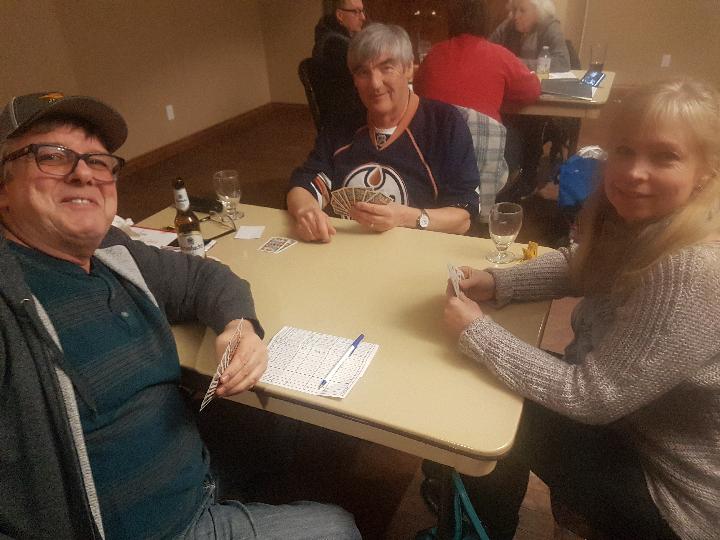 "Spree Asse" Skat Club
Here you can meet the "experts", the "wannabees", the "card sharks" - in short - the players who think they play well ;-) Are you up to the challenge? Let's find out ...
Club meeting times:
Every Tuesday at 6:10pm (playing 36-48 games usually lasts 2.5-3h)
AC Pub, 1919 105 St NW, Edmonton
Every second Saturday each month at 12:15pm
German Club, Roper Road Northwest, 51 Ave NW #8310, Edmonton
Contact: Club President Kristina Huisman (Kristina.Huisman@gmail.com, 587-784-0143)
"Three Jacks Weg" Beginners Skat Club
Our beginners club is proud of teaching the game of Skat to dozens of new players in the past few years. We introduce you to the sometimes bizarre sounding rules of Skat, and teach you basic playing strategy - preparing you to sit down with the "big shots" one day - when you feel like it. This is a great learning environment in which players - based on laughter we often hear from their tables - seem to have a lot of fun! Thanks Trecia and Bella!
Club meeting times:
Every Tuesday at 6:10pm (playing 24-36 games usually lasts 2.5-3h)
AC Pub, 1919 105 St NW, Edmonton
Contact: Club President Trecia Link (talink@telus.net)
---
Skat Resources
skatgame.net : Links to North American Skat clubs, Skat phone apps, etc.
skatlink.com : Get started with the Skat-Link game box and the Skat book by our own Ron Link (some say he is North America's best Skat player ...)
---
Last modified on MST. You are visitor #
since Oct/15/2019